07/12/2018 12:00 AM

–

12/31/2019 12:00 AM

Atlantic time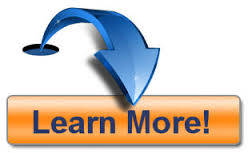 02/21/2019 09:00 AM

–

02/23/2019 05:00 PM

Eastern time
What: Raindrop Treatment - Intensive training
When: February 21-23, 2019
Where: Louisville, KY
A letter from an active Young Living/Start Living Project member follows - fully explaining the details.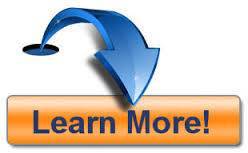 Hi
Have you heard of the Raindrop Technique? This is a technique every mom and massage therapist should have in their tool belt, in my opinion. This is a sequence of oils that brings structural and electrical alignment to the body in a relaxing yet invigorating manner through the power of essential oils. (Oregano, Thyme, Basil, Wintergreen, Marjoram, Cypress, Peppermint and Valor)
REFLEX POINTS
Would you like to learn 13 powerful techniques using reflex points on the body to help your family's wellness; specifically helping clear the sinuses, colon powerful support for the respiratory system, heart, ears, lymphatic system, the brain and a hip/atlas technique?
CHEMISTRY
Interested in learning about the Chemistry behind essential oils? Truly fascinating!
EMOTIONS
Emotions from trauma, stress and life experiences can cause blockages and lead to long-term storage in our "cellular memory and reside in the organs or regions of the body that have corresponding vibration frequency." Carolyn Mein, DC These emotional blockages can be released! This Emotional Release Class is POWERFUL!!
ANCIENT BIBLE USAGE
Did you know there are over 600 references to essential oils and/or aromatic plants from which they were extracted in the Bible?! One of the most interesting uses is for Cedarwood, see Leviticus 14:4,6,49,51,52 In the Bible Oils class you will not only learn about 14 oils mentioned in the Bible, you will also experience them in a very special way.
This is an incredible opportunity available to YOU as a member of Start Living Project!! Being able to take these classes has changed and enriched my life. We use these techniques often. Just ask my kids. ;) They've actually learned some of them too.
If you would like to take a class ala carte, here are the prices for those:
Applied Vitaflex (4 hours) $140
Bible Oils (2 hours) $40
Raindrop(8 hours) $320
Chemistry I (3 hours) $110
Chemistry II (3 hours) $110
Emotional Release (5 hours) $170
Total Ala Carte Price $890

All 25 hours- taken together ... Normal Price $700
Start Living Project Special Offer
Please contact Marie at (502) 604-0373 or edfam6@gmail.com
PLUS this includes accommodations for the 3-day training in this beautiful estate in the heart of Louisville, Kentucky.
Payment must be received by December 1 to qualify for this special.
Contact Marie Edwards directly for payment arrangements.

Registration link below - don't delay - limited capacity.
Here is a description of the estate, links to videos and pictures included:
There are two queen beds in each bedroom with a full bath in each in the Main house. Up to eight folks can stay there if they room 4 to a room. The cabin only has one full bath with Jack and Jill sinks, but tons of room and has one double bed room downstairs, one double bed upstairs, and a room with two queen beds that can sleep up to 4 also. There is a huge patio with firepit, which we can use for enrichment activities in the evening, depending on the weather.
Here is our wonderful teacher!! Also, thanks to Linda Dehut and her family for making her lovely estate home available for this unique and special learning opportunity!!
How did I come to learn about this?
I met an Amish woman at YL Convention one year. She related her story to me. She had been on her death bed, with colon cancer. The family had been called in and they were just waiting for her to pass. A friend asked the family if they had done Raindrop on her? No, they had not. So they performed a Raindrop on this little lady. Long story, short, I met her, vibrant and whole, sharing her story with tears in her eyes. I determined right then and there to learn more about this Raindrop thing. And you can too!
I will be there. Hope that you can join us!
Let me know if you have any questions!!
Take good care,
Marie Edwards 502-604-0373
Facebook page:
Bryan and Marie Edwards-Start Living Project